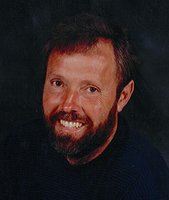 Marvin Vernelle "Marty" Claunch
Marvin Vernelle Claunch, 60, Harrodsburg, died Thursday, October 26, 2017 at the Ephraim McDowell Regional Medical Center, Danville. Born April 15, 1957, in Harrodsburg, KY, he was the son of Shirley Norton Claunch and the late Marvin A. Claunch.
He was a self employed Farmer all his life and was a member of the Mt. Hebron Methodist Church.
Marvin is survived by: His Mother: Shirley Claunch, Two Sisters: Linda (Wayne) Boyd and Kim (Jeff) Poole, both of Harrodsburg. Niece and Nephews: Kari Poole, Jason (Shannon) Boyd, Caleb (Mandy) Poole; Great Niece and Nephews: Jessie Poole, Cody, Trevor and Riley Boyd; a # of Cousins and a Special Companion: his Border Collie "Moxie". He was preceded in death by a brother, Jeffrey Allen Claunch.
A gathering of family and friends will be held 1-3pm Monday, Oct. 30, 2017, at the Ransdell Funeral Chapel.