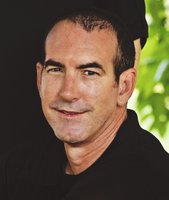 Jeremy Michael "Jerry" Broderick
Jeremy Michael "Jerry" Broderick, 43, Harrodsburg, KY, husband of Jennifer Tyler Broderick, died Sunday at his home. Born February 23,1974, in Natrona Heights, PA, he was the son of Patrick Broderick, and Rebecca (Costantino) Broderick. He was a Chef at Danville Country Club and the Beaumont Inn.
Jerry is survived by: his wife: Jennifer Nicole (Tyler) Broderick, a daughter: Molly Paige Broderick and a son: Bryce William Broderick all of Harrodsburg. father: Patrick Broderick of Fl and his mother: Rebecca (Costantino) Broderick of PA, one brother: Levi Broderick of WA, maternal grandmother: Clare Costantino, Freeport, PA, and numerous aunts uncles and cousins.
Visitation will be 5-8 pm Wednesday, November 1 at Ransdell Funeral Chapel, Harrodsburg, KY. Funeral service will be held 2:00 pm Thursday at Ransdell Funeral Chapel by Greg Warren and John Kesel. Burial will follow in the Spring Hill Cemetery, Harrodsburg.
Pallbearers will be: Dixon Dedman, Chris Raney, Brandon Young, Lucas Schaars, Bobby Walden and James Frisby.
Donations are directed to: Jerry Broderick Family Memorial Fund at Farmers National Bank, P.O. Box 28, Danville, KY 40423-0028, or any local Farmers Nation Bank.