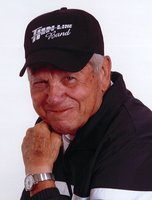 Walter D. Jackson
Walter D. Jackson, 84, Harrodsburg, widower of Patricia Settles Jackson, died Sunday, December 31, 2017, at the EMRMC-Haggin Memorial Hospital, Harrodsburg.
Born May 17, 1933, in Harrodsburg, he was the son of the late Fred Thomas and Shannon Dale (Sims) Jackson. He was a retired Maintenance Supervisor for Signet Systems and had worked at Coleman Lumber for a number of years. Walter was a member of the Fellowship Baptist Church and was US Air Force veteran.
Survivors include: four children, Lesa (Dan Marcum) Jackson, Mechelle Jackson, and Wayne (Connie) Jackson, all of Harrodsburg, and Danny (Pam) Jackson of Lancaster; two sisters, Lettie Harlow of Harrodsburg, and Betty Jean Scrogham of FL; five grandchildren and five great grand children. He was preceded in death by two brothers, Stanley and Maurice Jackson, and a sister, Ida Mae Cummins.
A gathering of family and friends will be held 10-11AM Sat., Jan. 27, 2018, at the Ransdell Funeral Chapel. A Memorial Service will be held 11AM Saturday.
Expressions of sympathy may be sent to the family at www.ransdellfuneralchapel.com.