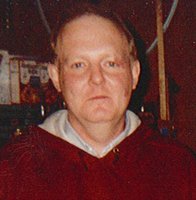 Nathan Allen Baxter
Nathan Allen Baxter, 57, husband of Sue Hamblin Baxter, died Tuesday, March 27, 2018. Born Febraury 15, 1961, in Mercer Co., he was the son of the late Roy Allen and Mencie (Ritchie) Baxter. He was a member of the Fellowship Baptist Church.
Other survivors include: two aunts, Mary Ellen Thurman and Ida Mae Morris, both of Lawrenceburg; several cousins.
Funeral services will be 2:30 PM Friday at the Ransdell Funeral Chapel by Terry Morrison. Burial will follow in Spring Hill Cemetery, Harrodsburg. Visitation will be 12 noon Friday until the hour of service at Ransdell Funeral Chapel.
Expressions of sympathy may be sent to the family at www.ransdellfuneralchapel.com.