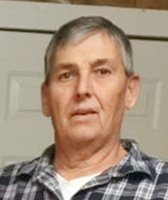 Bugger Anderson
Louis T. "Bugger" Anderson, 55, Burgin, KY, died Tuesday at the Ephraim McDowell Regional Medical Center, Danville. Born September 19, 1963, in Harrodsburg, he was the son of the late Louis Robb and the late Joyce (Vinyard) Anderson.
Bugger was a an avid car enthusiast and gifted automobile saleman for over thirty years, including a partnership with his brother in Andersons Used Cars. Bugger was a member of the Fellowship Baptist Church.
He is survived by: his life partner, Robin Claunch of Burgin, one daughter: Danielle (Cesar) Barradas of Danville; two sons: Josh Anderson and Louis "Lee" Anderson, one brother: Greg "Chubby" (Kim) Anderson all of Harrodsburg; and his pending Barradas grandchild. Louis was preceded in death by his Sister, Carole "Sis" Anderson
Visitation will be 10 am-2 pm Saturday; October 6 from at Ransdell Funeral Chapel, Harrodsburg, KY.
Pallbearers will be: Brandon Rutherford, Bobby Carrier, Rogelio Chavez, Louis Anderson, Lamont Linton, Troy Moore, Tony Sanford, William Hungate, Bruce Patterson, Billy Ray Semones, Chris Ross, Coleman Roy, Leon Roy, Taylor Lunsford, Don Billy Yates, Terry Taylor, Greg Hume, Benny "Sac" Hume and Mike Lewis.
Funeral service will be held Saturday at 2:00 pm at Ransdell Funeral Chapel . Burial will follow in the Spring Hill Cemetery, Harrodsburg.