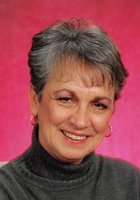 Shirley Ann Warren
Shirley Ann Warren, 78, Danville, KY, mother of Debbie Smith and Timothy Warren, died Thursday; February 21 at the Heritage Hall Care Center in Lawrenceburg, KY.
Born January 13,1941, in Whitley City, KY, She was the daughter of the late Gilbert and the late Gladys Dean (Swain) Wilson. She was a Real Estate Agent-Broker and a hairdresser.
Shirley is survived by: a daughter, Debbie (George) Smith of Danville; a son, Timothy Warren of Melbourne, Australia; four grandchildren: Beth (John) Goins, Josh Smith, Elisha Warren and Jasmin Warren; a great granddaughter; Alexis Smith, two sisters: Barbara Wilson of Corbin and Linda Lynch of McCreary Co..
Memorial services will be held 11 am Saturday; March 9 at the Harrodsburg Community Church by Terry Morrison and George Smith. Ransdell Funeral Chapel in charge of arrangements. A private burial will follow.
The family has ask that memorial donations be directed towards the Boyle County Humane Society, 777 North Danville Bypass, Danville, KY 40422.